Zollernalb Clinic offers targeted protection for oncology patients
During the pandemic, Zollernalb Clinic in Balingen specifically wanted to increase protection for its cancer patients. They not only relocated the oncology department, but also installed two IDEAL AP80 PRO high-performance air purifiers in the new space to reduce the potential risk of infection. As well as being used in consultation rooms, meeting rooms and seminar rooms, the air purifiers are utilised in the shared offices. Ewald Böhm (Infrastructure department advisor) tells us about the practical value added to the clinic since these two air purifiers were introduced some six months ago.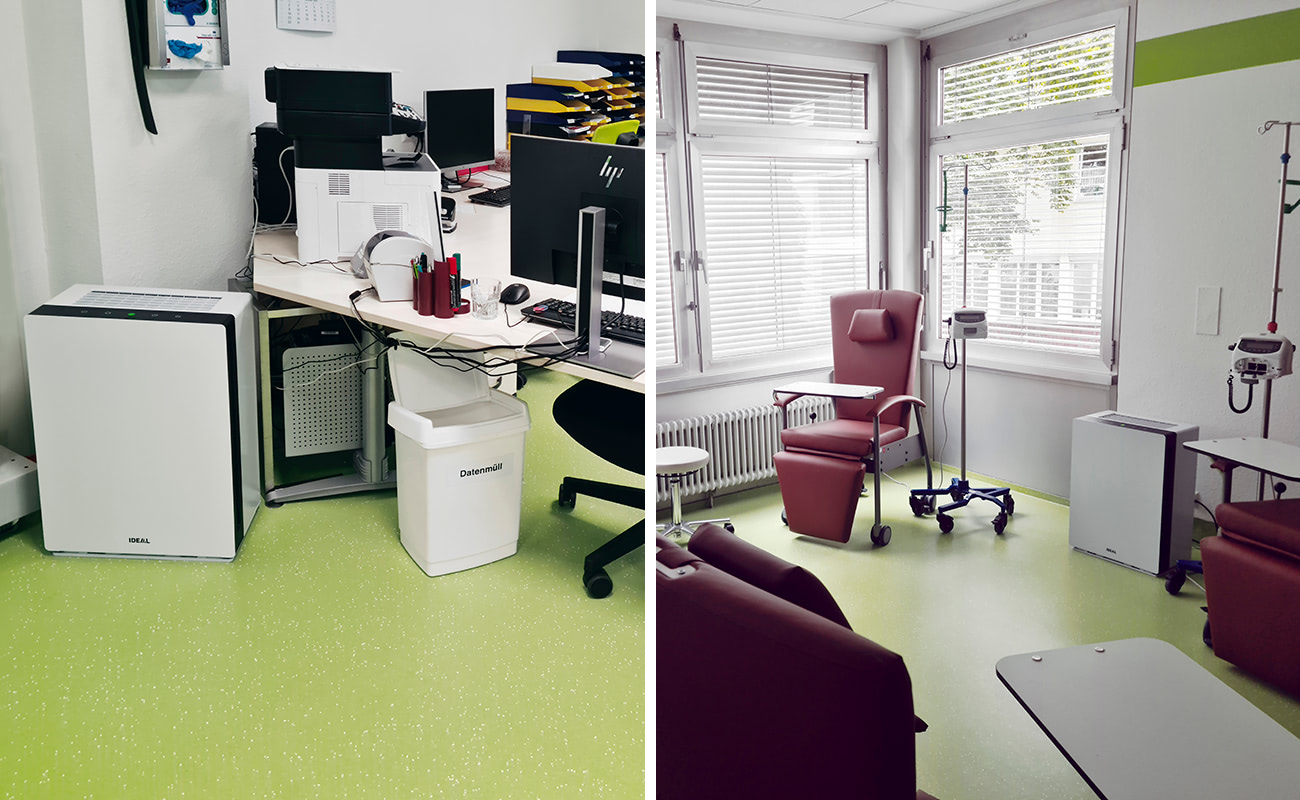 Ewald Böhm (Infrastructure department advisor): "To protect our cancer patients during the coronavirus pandemic, we relocated our oncology department into one of our neighbouring buildings. This is our former student residence, which we had structurally updated and renovated for late April 2021. Prior to the renovations, we tested out the IDEAL AP80 PRO air purifier in December 2020, because we felt that would be a good way of improving the air quality in the interim. In a nutshell: Using these air purifiers undoubtedly helped us, and measurably so! That's because we performed a series of targeted measurements for documentation and illustrative purposes."
It is not only since the arrival of the coronavirus that the Zollernalb Clinic has been considering purchasing air purifiers. The focus of these considerations was on equipping the areas used by the oncology department with portable units. The pandemic brought this back to the forefront of the clinic's attention and led to a purchase. After all, when the immune system is already weakened, the best protection against infection is to minimise paths of infection and interrupt chains of infection. Air purifiers can really help in this regard by reducing the further spread of pollutants and pathogens.
"Due to our spatial requirements, we decided on two IDEAL AP80 PRO units. These are professional-standard high-performance air purifiers, which provide clean air in rooms measuring between 70 m2 and 100 m2."