IDEAL air purifiers ensure better air hygiene at Weiss-Druck
Protecting employees against the risk of infection was a great concern for the company Weiss-Druck. That is why the various departments of the ultra-modern printers were equipped with a total of 65 IDEAL AP PRO air purifiers in February 2020. Thomas Haas (Head of HR, Organisation, Law) reports on the background and experiences since purchasing the IDEAL units.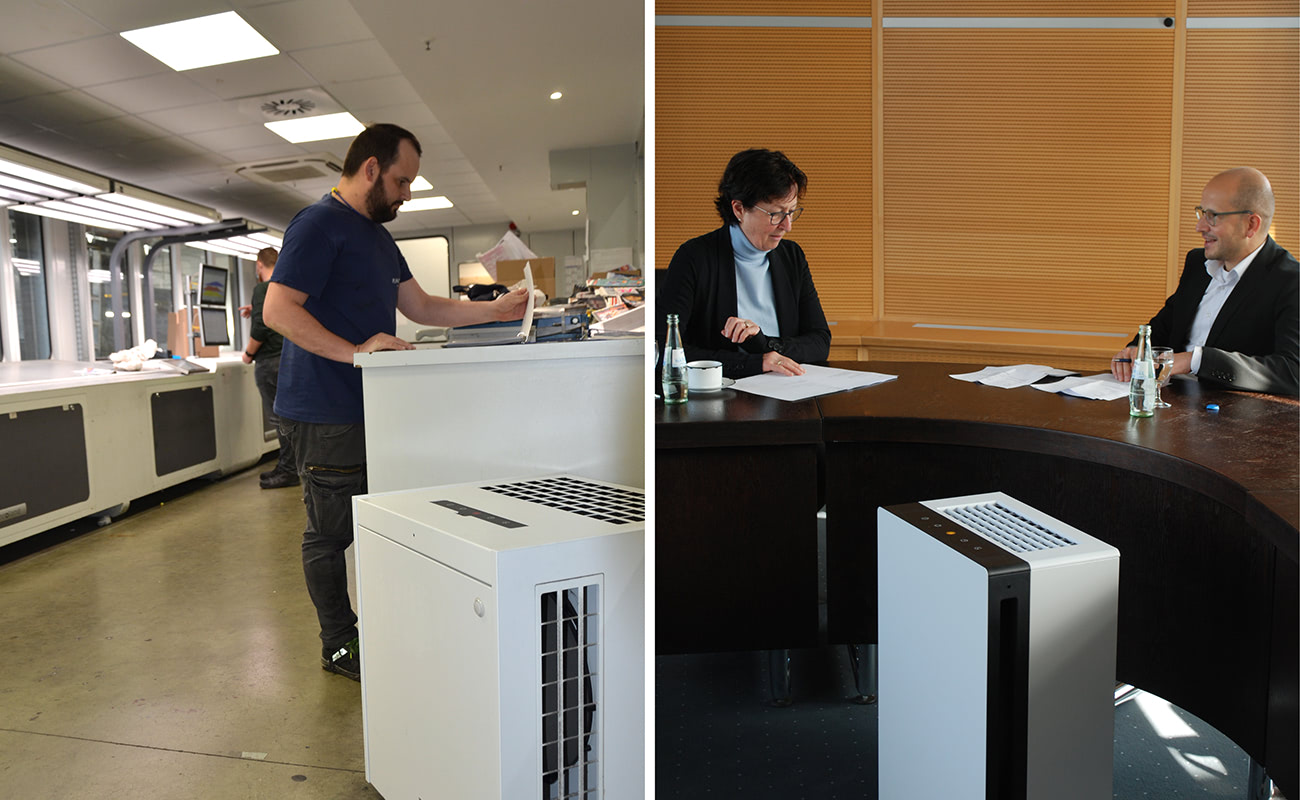 Thomas Haas: ""We wanted to reduce the risk of infection with SARS-CoV-2 significantly for our employees in all of our indoor areas. We therefore decided to purchase IDEAL air purifiers as a supporting measure, which should reduce infection routes and break chains of infection. We processed this order for air purifiers through the Aachen-based company Büro-Musterhaus Prickartz. The Prickartz team has always been on hand for help and advice as a reliable supplier, which was also the case here. Choosing from the comprehensive range of IDEAL air purifiers, we decided on the four high-performance models IDEAL AP30 PRO, IDEAL AP60 PRO, IDEAL AP80 PRO and IDEAL AP140 PRO – all "made in Germany".
All units are particularly impressive thanks to their low noise emissions and low energy consumption, and are equipped with five-stage filtration technology. The units reliably contribute, for example, to removing aerosols,pollutants, pathogens such as viruses and bacteria and reducing the concentration of these in the ambient air. In addition, fine dusts and chemicals as well as unpleasant odours can be filtered out too. The IDEAL AP PRO air purifiers can also provide significant relief for allergy symptoms and ensure that the air we breathe is clean.