Successful field trip for Krug + Priester apprentices
This year's field trip was very exciting and varied and took the Krug & Priester apprentices, as well as their supervisors Dr. Michael Walther (commercial trainer), Markus Sautter and Patrice Jäger (industrial trainers), to Stuttgart and the surrounding area.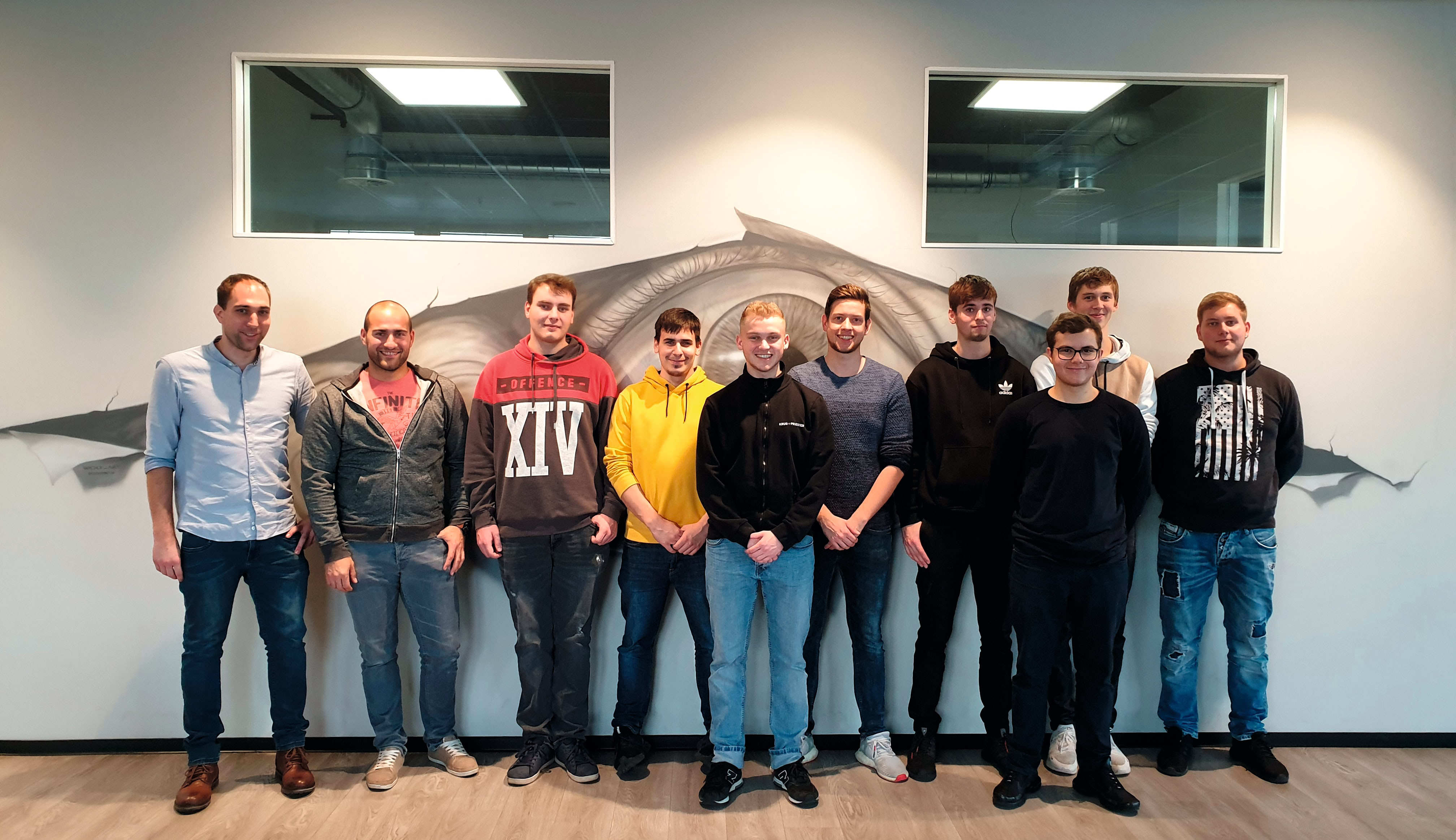 The first item on the agenda was a visit to Kärcher in Winnenden. After a company presentation, a fantastic factory tour provided many interesting insights into what goes on behind scenes of the world's leading supplier of cleaning systems. Our tour party was very impressed by the stunning range of quality products and the high level of innovation. Above all, the test track within the in-house research and development department inspired everyone and, once again, illustrated the inventive spirit and innovative strength of the Swabian family-owned company.
After lunch together in the Kärcher cafeteria, we moved on to Escape Room Stuttgart in Fellbach. There, our 11-member tour party looked forward to a "journey into madness" with the "Illusional Mind" live escape game. In this game, the apprentices were locked together in one room and could only leave their "prison" by solving several puzzles within the allotted time of 60 minutes. But our youngsters mastered this task perfectly through clever tactics and successful teamwork. All participants had a lot of fun and returned to Balingen in a good mood and with many new insights.