Junior Academy 2018 – learning during the holidays
Instead of chilling, meeting friends, playing sport and sleeping in, the participants in this year's Junior Academy knew their autumn holidays would be full of exciting new experiences in various companies throughout the region, including ours.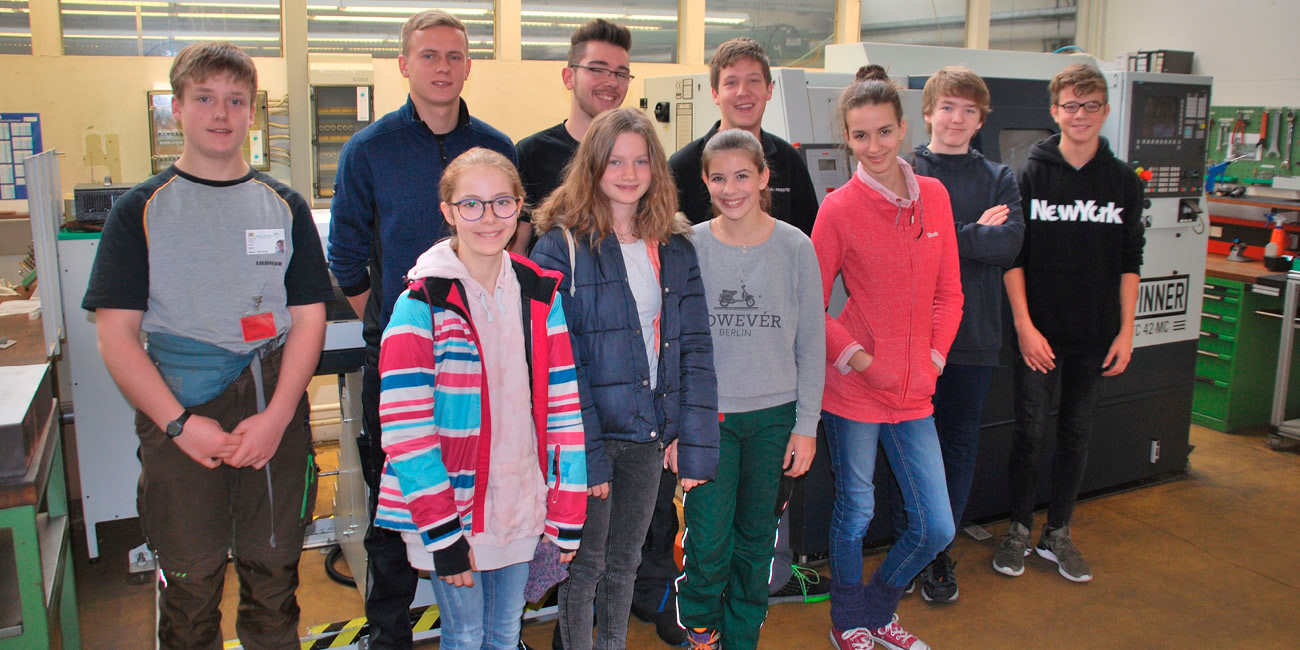 The accompanying teachers had already given the gifted and technologically minded eighth grade students the necessary background in technical and scientific knowledge. Four of the students were able to put this to the test at our company by developing and building a binary clock.
We are proud supporters of this project, funded by the regional council, which has been giving opportunities to particularly gifted and inquisitive high school students for many years. It provides a platform for talented youngsters to gain their first experiences in the field of technology and to deepen their existing knowledge. They also receive a vast range of practical insights into everyday working life in a technical company.
Nurturing technical talents
Head of Human Resources Dr Michael Walther: "During this extracurricular activity, the students get to work on a specially selected technical project under the supervision of a specialist from our company. And they do this with other like-minded and enthusiastic youngsters. It is such a great opportunity."
Dietmar Leiss (Development/Design), who is responsible for the Junior Academy within our company, is also enthusiastic about the project: "The idea behind this project is to inspire students to pursue technical careers. This has been the case on numerous occasions and this year's Academy has also shown that some of the students have a real aptitude. This will be extremely useful when it comes to choosing a career. All of the participants had a lot of fun and took away some fascinating experiences."