IDEAL video wins EOPA Award 2018.
Within the category "Video of the Year", we won the renowned European Office Products Award 2018 for our video illustrating the quality of our IDEAL Document Shredders.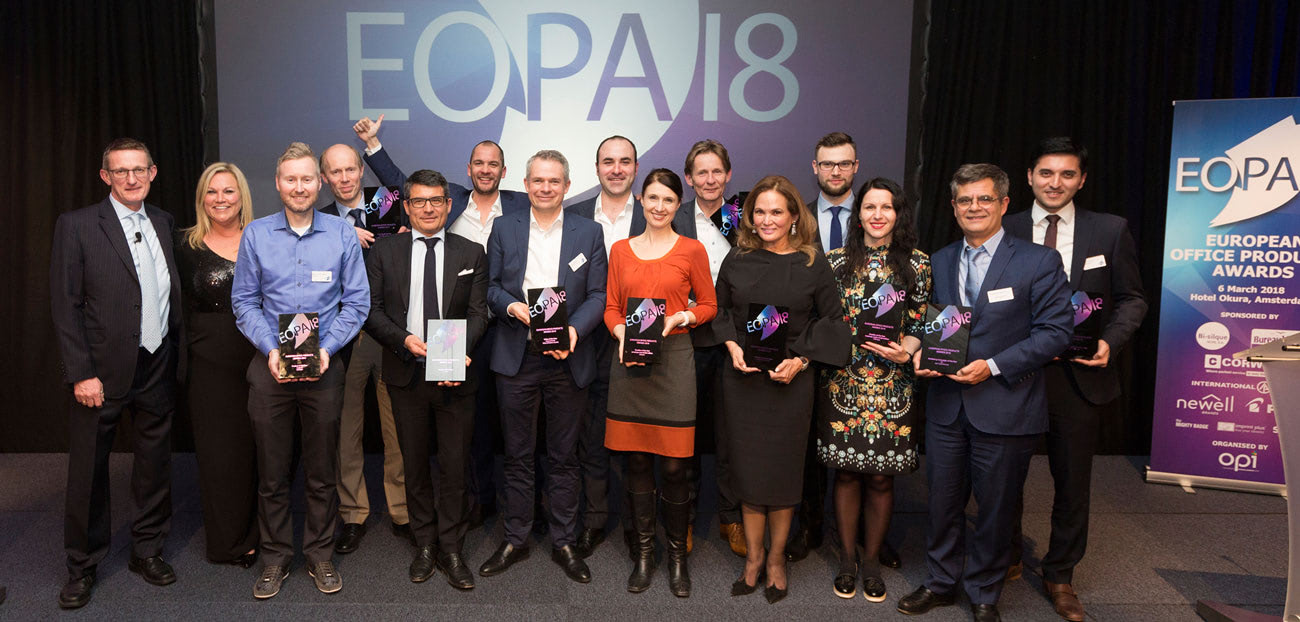 Award "Video of the Year" for IDEAL quality shredders
We are very proud to belong to the winners of the 17th European Office Award 2018. On the occasion of the OPI partner event, the prize-winning ceremony was held at the Hotel Okura in Amsterdam and we were honoured with the prestigious EOPA Award within the category "Video of the Year". The video illustrates the outstanding quality of our IDEAL shredders in a very pointedly and at the same time humorous way. Vice President of Sales & Marketing, Mr. Frank Matheis, participated in the glamorous award ceremony and received the prize on behalf of Krug + Priester company. A great success!
Take a look yourself: Watch the video