First-hand information offered by our trainees
The "Visions – Possible paths after leaving school" event took place at the Volksbankmesse exhibition centre in Balingen for what was already the 14th time. It was, of course, a fixed event in the calender for Krug & Priester – as it has now been for many years.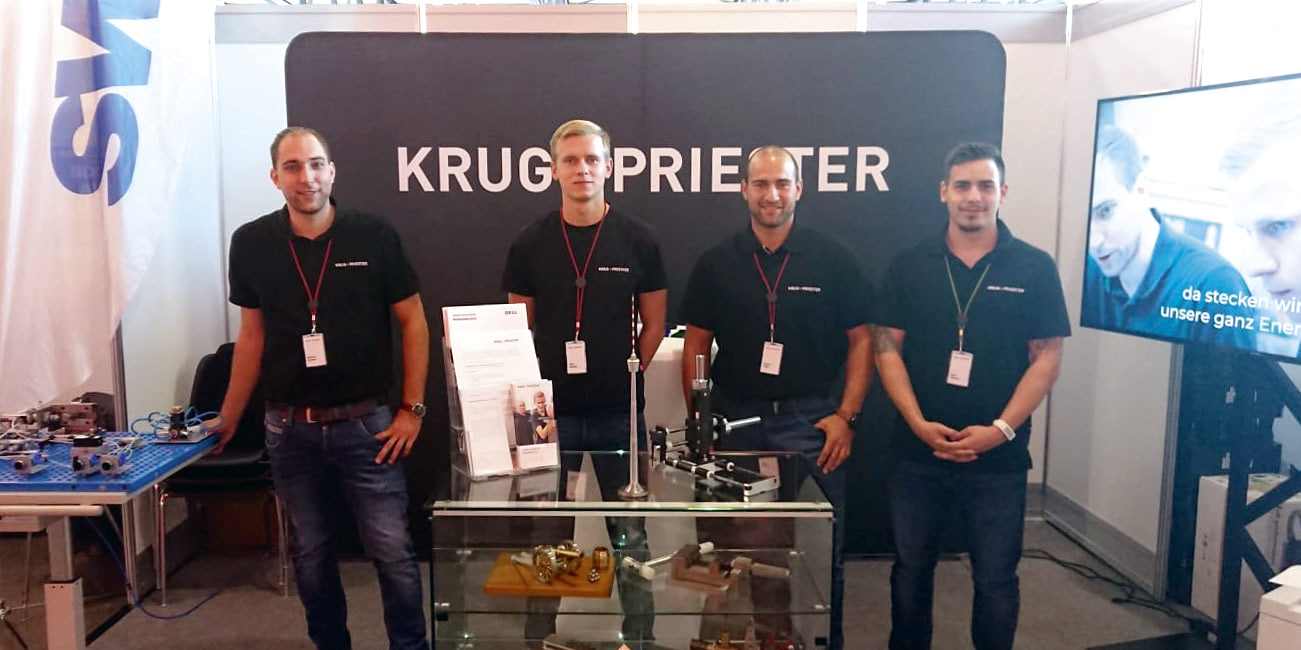 A total of 140 companies and institutions from the region arrived on site to present the training and further education courses that they offer. Universities and other educational institutions also took the opportunity to tell people all about their (professional) opportunities for development, advancement and further education.
"This year's Visions was once again very well attended. A large number of pupils were accompanied by their parents too, which is always a very good sign. We received a number of requests for various internships, and we are expecting a few more applications for the next year of training in due course. For the first time, we were able to establish closer contact with several schools, with which we did not have such close contact before. That is extremely useful and certainly an advantage for all participants," says training manager Markus Sautter.
In addition to our training and HR representatives, it was mainly our trainees who were providing the pupils and parents present with detailed answers to all their questions. They also gave a vivid description of what exactly awaits those who are interested if they participate in our range of apprenticeships. And it is precisely this direct connection and first-hand information that distinguishes Visions from other fairs.
"It was once again a rewarding event for us, and it was crucial that we participated in it. After all, you can see time and again that Visions is attended by an above-average number of pupils and used as an information platform. As a key employer in the region, you simply have to be there. And I think that we showcased ourselves very successfully," adds Patrice Jäger, team leader for training.