A breath of fresh air even on hot days
The temperatures are reaching record levels and the heatwave has us firmly in its grasp. It's not just hot in the daytime; there's virtually no respite from the heat at night either. Whether you're in the office or at home – for many people, the heat is too much to bear and they long desperately for a refreshing breeze. The new, powerful tabletop/floor-standing IDEAL FAN1 provides that much-wanted cooling effect.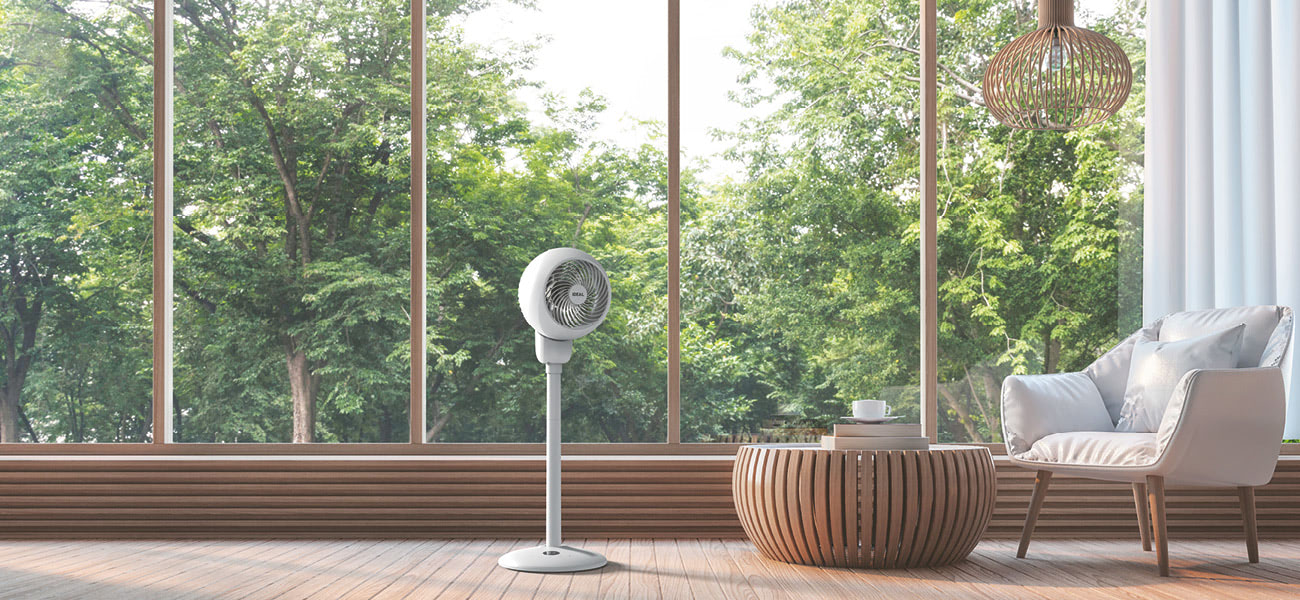 The all-in-one tabletop/floor-standing IDEAL FAN1 helps you through the hot summer days in total comfort. It is an ideal alternative or addition to a climate control system, providing pleasantly cool air and feel-good refreshment indoors. It impresses with its highly effective, quiet and yet energy-efficient operation. Thanks to innovative circulation technology, the air is even circulated in multiple directions. This is made possible using multi-directional oscillation, which enables the fan to rotate both horizontally (90°), i.e. from left to right, and vertically (60°), i.e. up and down. The two functions can even be activated at the same time. This means the cooling effect is not felt solely in the direct path of the fan's airflow, but instead cool air circulates around the entire room.
Not only does the IDEAL FAN1 boast highly efficient cooling performance, it also impresses with its ultra-quiet (30–55 dB) operation. As such, the FAN1 provides a pleasant cooling effect without any disruptive background noise. This makes it the ideal solution for bedrooms, living rooms or offices. With its sleek and sophisticated design, this tabletop/floor-standing fan also looks the part in any interior – whether traditional or modern. The IDEAL FAN1 can be assembled in two different heights. Using the handy extension rod supplied, you can simply convert the fan from tabletop to floor-standing in a matter of seconds. And it couldn't be simpler to operate, either via the touch buttons in the fan base or using the remote control provided.