Fresh breeze in the office
As temperatures rise, many of us long for a refreshing breeze that makes the stuffy air in offices and living rooms more pleasant. The compact desk/pedestal fan IDEAL FAN1 is the optimal solution for continuing to work with concentration and keeping a clear head even in summer heat!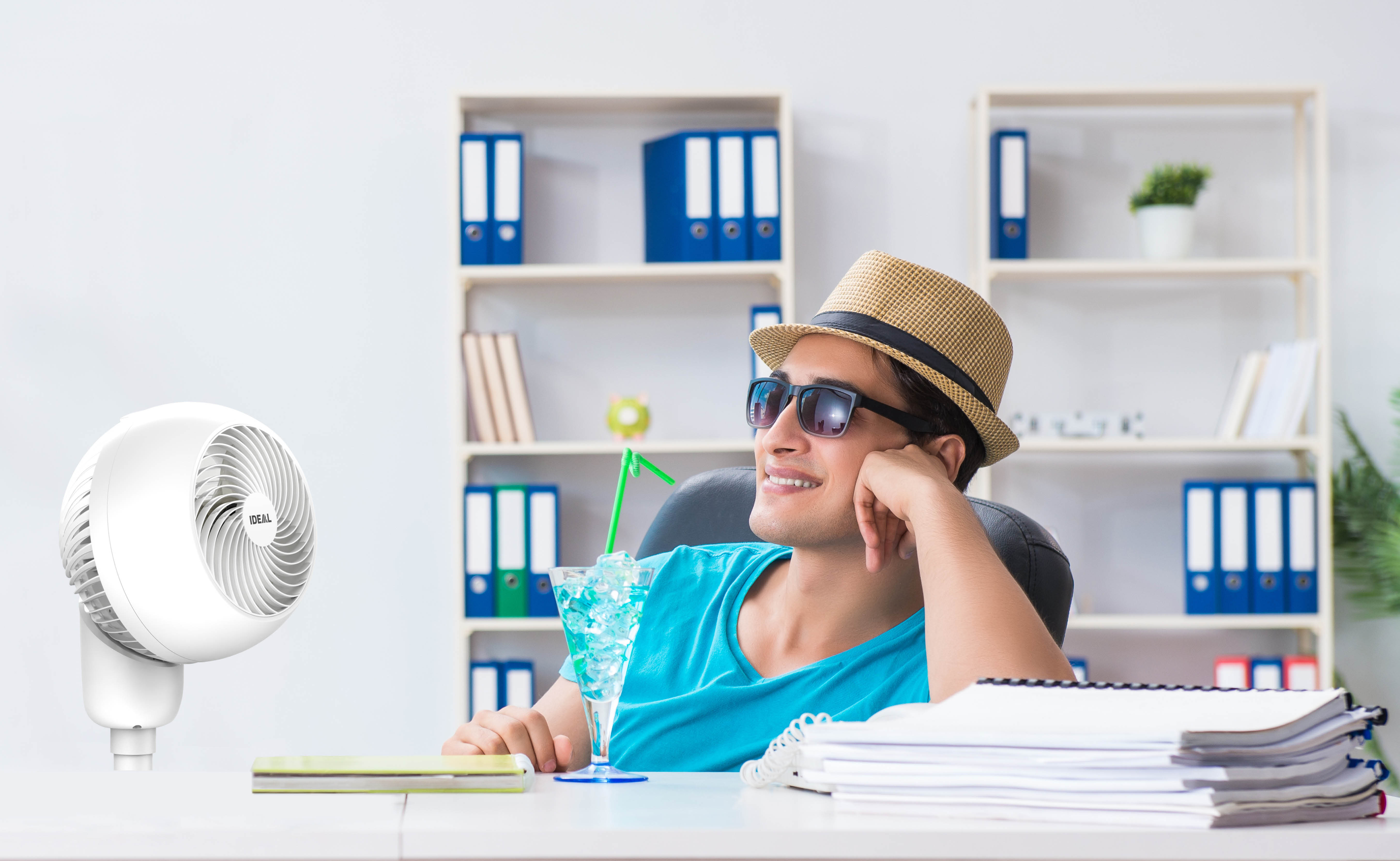 Would you prefer a cool breeze as well? In summer, it can quickly get over 30 degrees in the home or office. This can be particularly annoying in the office, where we often can't dress for summer. The powerful IDEAL FAN1, a combined desk/pedestal fan, helps us to get through hot summer days feeling relaxed. As an ideal alternative or supplement to an air conditioner, it provides pleasant cooling and refreshment indoors.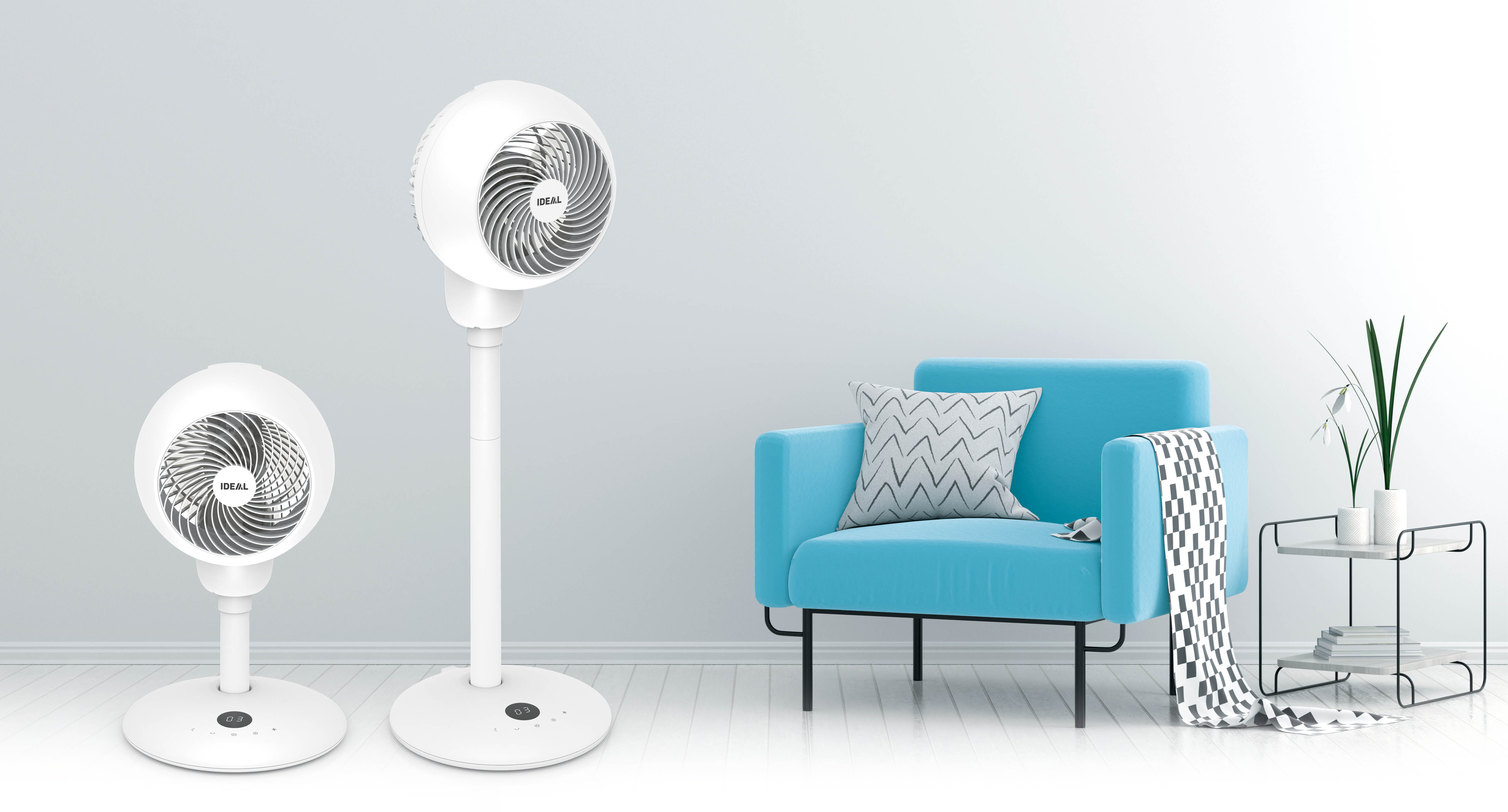 The FAN1 is highly effective, quiet and energy-efficient. Thanks to an innovative circulation technology, the air circulates in several directions. This is possible thanks to the multidirectional oscillation, i.e. the fan swivels both horizontally (90°), from left to right, and vertically (60°), from top to bottom. In addition, both functions can be activated simultaneously. This creates the cooling effect not only in the area that is in the direct air flow of the fan, but the strong yet gentle airflow to perfectly circulate the air in the entire room.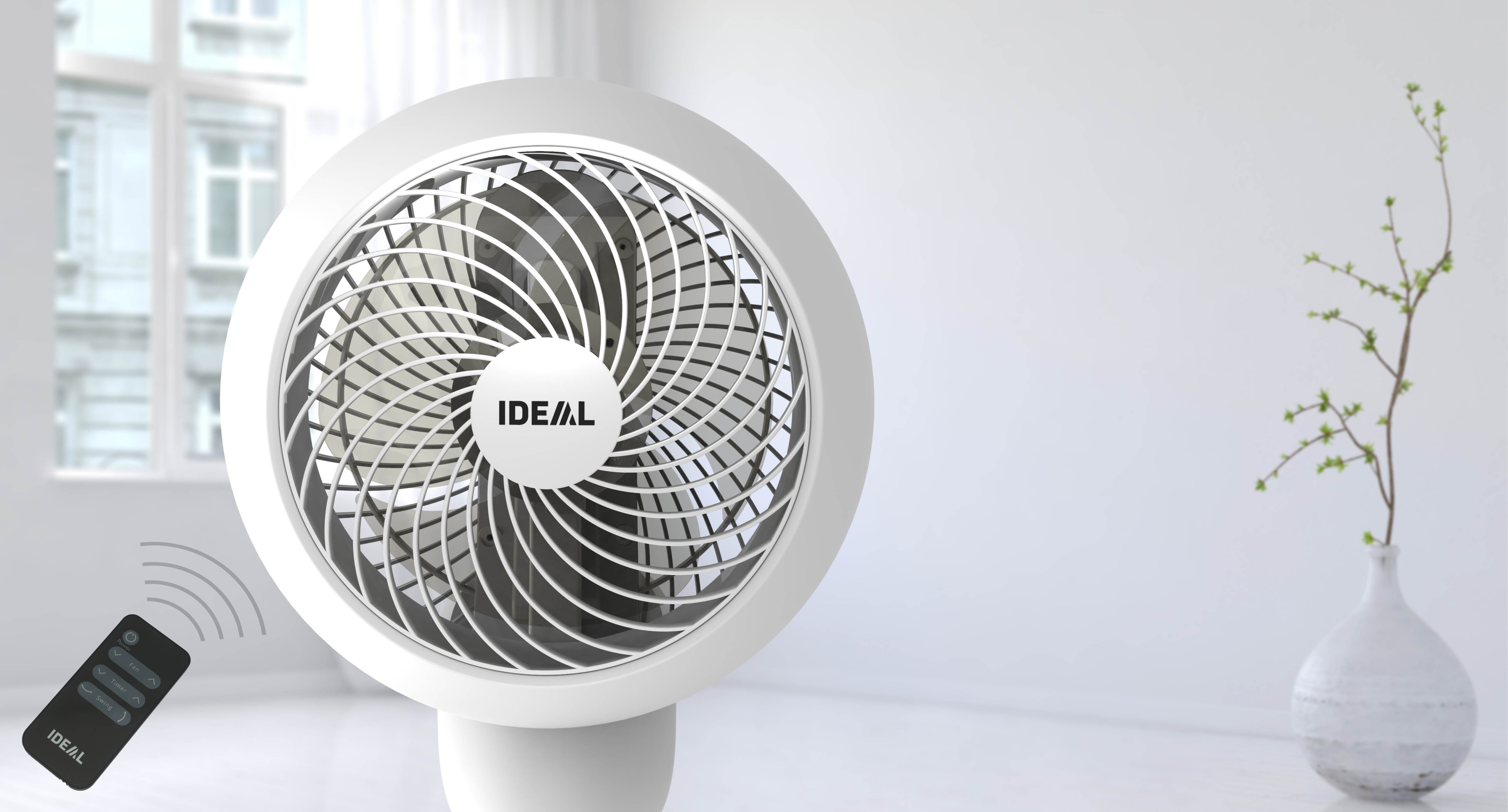 The unit not only ensures a highly efficient cooling performance, but is also whisper quiet (30-55 dB). In addition to a quiet-running motor, aerodynamic principles create a consistently strong yet gentle air flow. The FAN1 thus provides pleasant cooling - without annoying background noise. The ideal solution for your bedroom, living room or office. Thanks to its clear, high-class design, this fan fits perfectly into any ambience - no matter whether it is classic or modern.