IDEAL AP60 Pro Air Purifier tested in FACTS
Is the air clean?
This is the title of a product test for our IDEAL air purifier IDEAL AP60 Pro, which was conducted by the test and business magazine FACTS and published in its 7-8/2017 issue.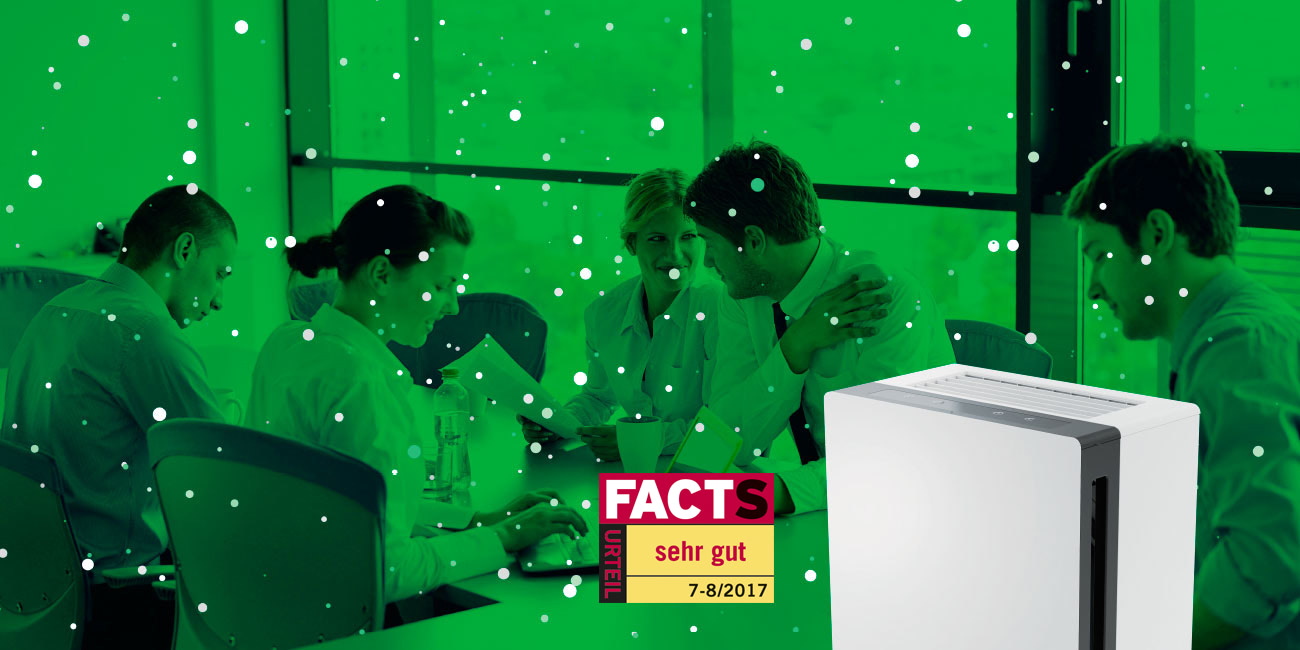 The editors conducted a thorough test of our new air purifier IDEAL AP60 Pro. Apart from its performance, this air purifier was also completely tested in terms of its operation, safety, appearance as well as its price-to-performance relationship and received the overall grade of "very good".
The conclusion of the test editors:
"The IDEAL AP60 Pro is in the position to optimise the indoor air. The various FACTS tests conducted document the product's effectiveness. In addition, the air purifier was awarded the ECARF quality seal, which also proves its allergy-friendly operation. The test seal "validated hygiene" certifies the device for the use in medical applications. The AP60 Pro is very well designed and easy to use. Even changing the 360° filter is child's play."