virtual.drupa 2021 – DRUPA as you've never seen it before
Due to the pandemic, which has been ongoing for the last 15 months – and after several postponements and the eventual cancellation of the regular DRUPA – the virtual.drupa took place at the end of April 2021. As you can guess from the name, we exhibited our products entirely virtually for the first time as part of an online event for the printing industry, instead of the in-person DRUPA.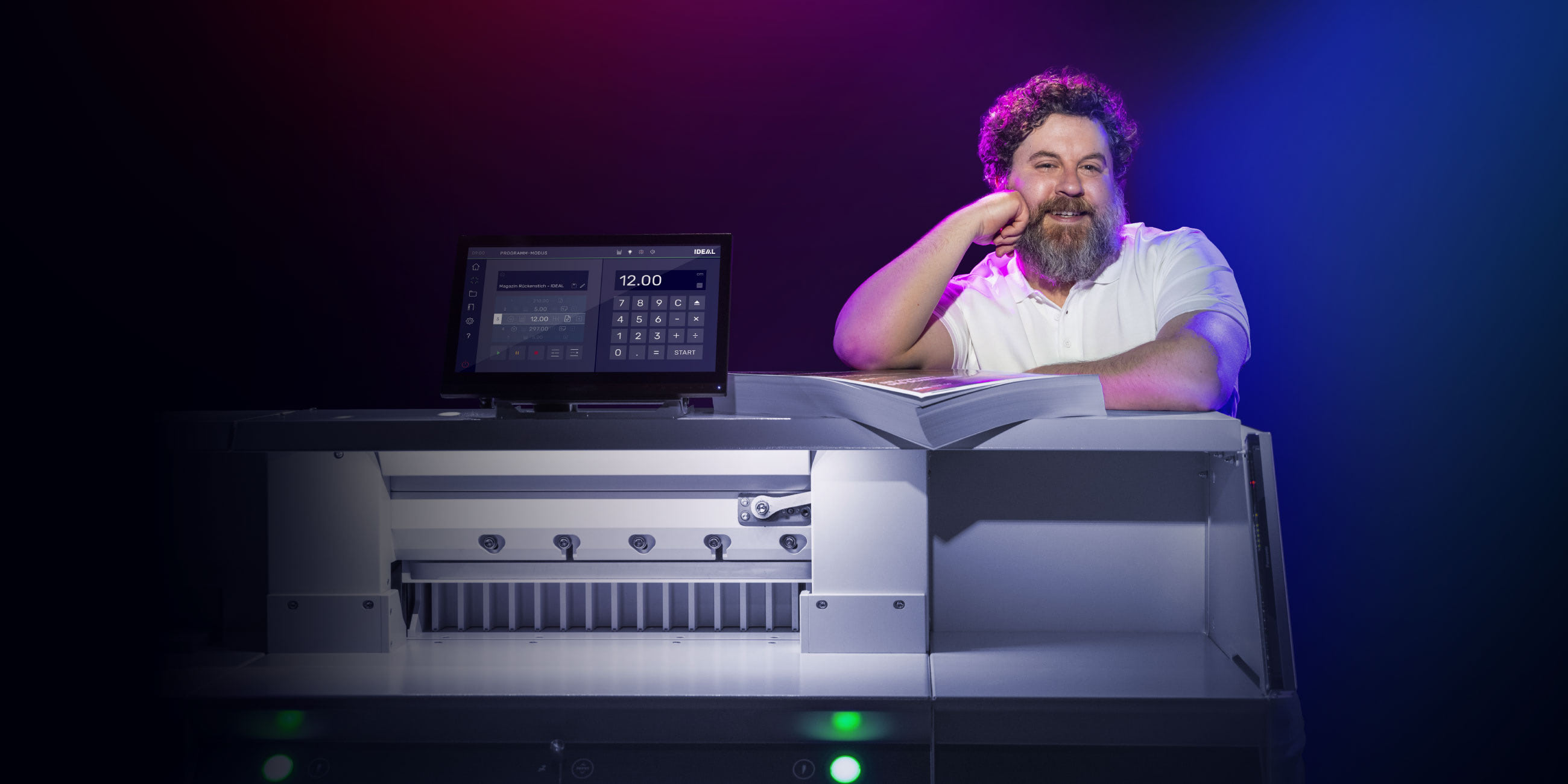 We were in uncharted waters as a company here, with our first participation in a virtual trade fair. We had a correspondingly steep learning curve to overcome and learned many new things in the process. It was hugely exciting for us all. Entirely new, inspiring experiences presented themselves for our sales partners here too.
The focus of the presentation in our online showroom was the launch of the THE 56 electric guillotine. Our presentation was consistently well received. Alongside the new digital functions, intelligent control and convenient operation, we also received overwhelmingly positive feedback regarding the opportunity for accelerated workflows, which we were very pleased to hear. Our visitors were very excited about easy and efficient work on these compact cutting machines, even for demanding and large-scale projects. We can draw a highly positive conclusion from this. The same is true for the orders received for this new generation of guillotines.
There is one thing that everyone could agree on: A virtual trade fair may be sensible given the current situation, yet must be seen as a complement to the normal DRUPA. The virtual.drupa could never replace the in-person DRUPA trade fair.
Discover the new IDEAL world of cutting here: