99.99 % pollen-free air
Temperatures are rising. That brings more freedom, wide open windows, more fresh air in the room! Great for many people, but a burden for pollen allergy sufferers! Because the fresh air brings pollen and other pollutants into the room. A runny nose, itchy or burning eyes and sneezing attacks are once again part of everyday life for those affected. According to statistics, one in five adults in Germany now suffers from a pollen allergy.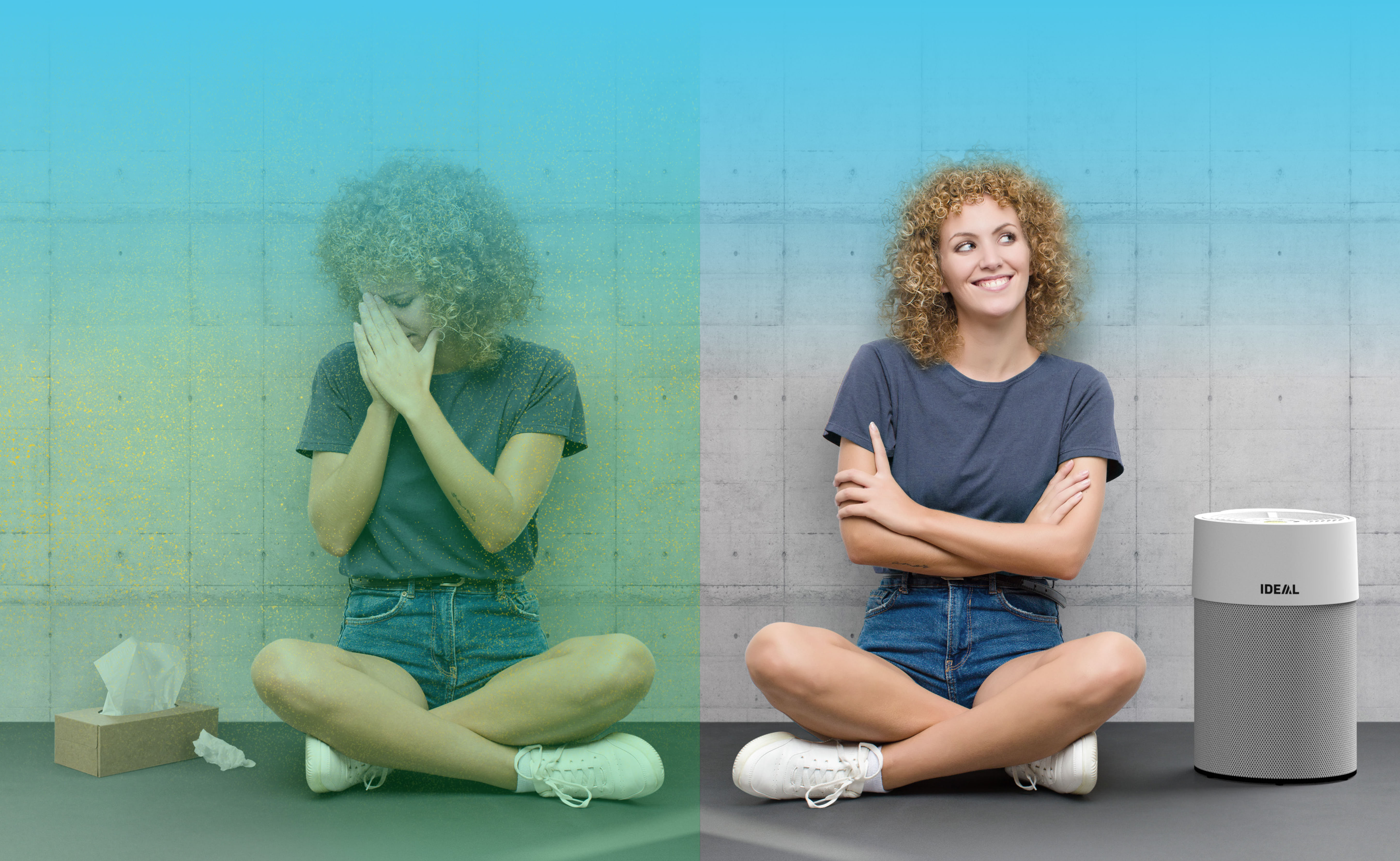 IDEAL air purifiers help allergy sufferers breathe easily again
IDEAL AP PRO air purifiers "Made in Germany" improve the interior air quality and help allergy sufferers to alleviate their symptoms. Thanks to the highly effective filter technology in the IDEAL AP PRO air purifiers, even the smallest particles such as pollen are removed from the room air highly effectively and particularly efficiently – up to 99.99%. This provides significant relief of allergy symptoms and a more symptom-free life for those affected. Due to their high filter quality, IDEAL air purifiers have also been certified as particularly allergy-friendly by the European Centre for Allergy Research Foundation "ECARF".
Learn more:
https://www.ideal.de/en/pollen-allergy (Landingpage)