Caritas in Eschweiler, Germany relies on IDEAL AP PRO air purifiers
There is currently intense discussion in the media about fitting air purifiers in places and areas where large numbers of people regularly gather. Protecting the health of employees and supervisors in a targeted way was also a great concern for Caritas Betriebs- und Werkstätten GmbH in Eschweiler, Germany, especially during the period of the pandemic.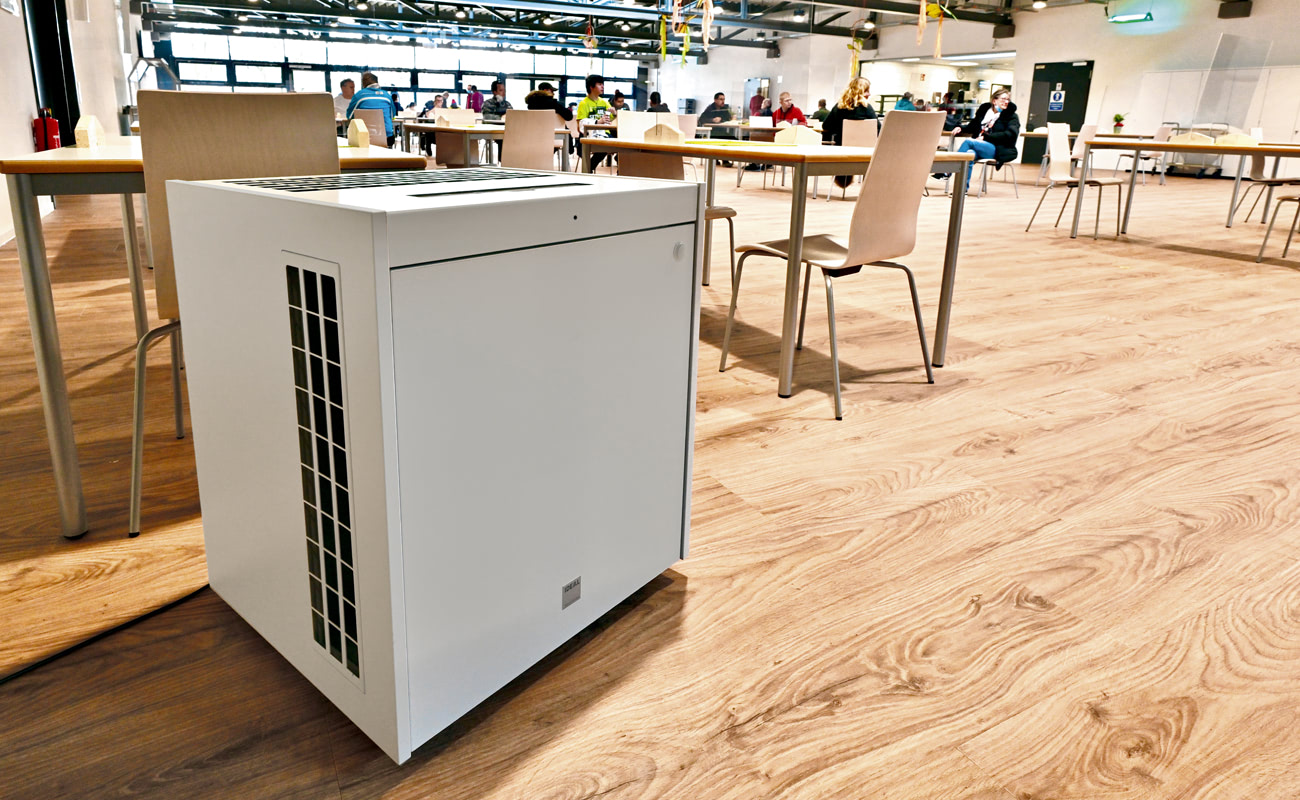 Therefore, their eight workshops at six sites were equipped with a total of 126 IDEAL air purifiers at the end of 2020. Managing director Michael Doersch reports on the background and experiences. The Caritas business production sites and workshops (CBW for short) in the cities of the Aachen region have 1605 employees – of whom 1320 have a mental or physical disability – in over 20 areas of work, such as a carpentry workshop, laundry, printing works and turning shop. Furthermore, medical products are produced in a cleanroom.