Rethinking our electricity requirements
As part of bringing our energy management into line with DIN EN ISO 50001, we have committed ourselves to making a substantial reduction in our company-internal energy consumption.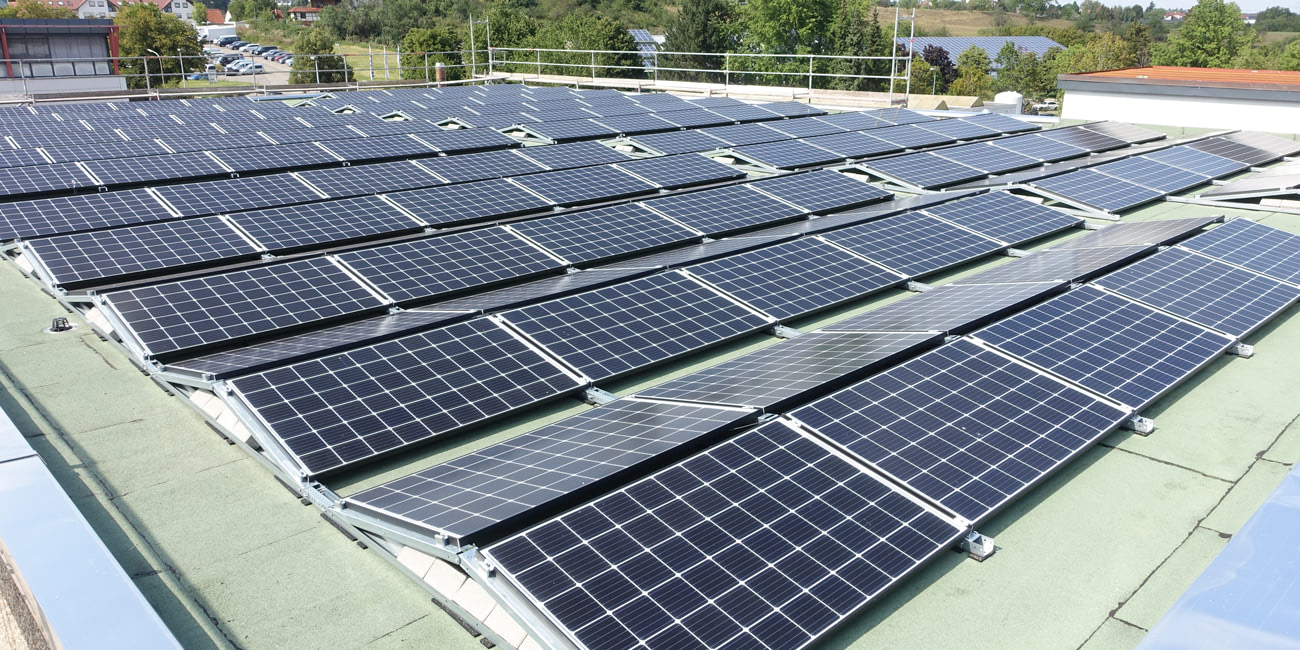 The now completed roof renovation of our development/customer service building and the subsequent installation of a photovoltaic system are making quite a significant contribution to saving energy. On our roof space of approx. 560 m2, 216 solar modules have been installed using an east/west mounting system. We decided on this position because it promises the optimum energy yield, thanks to the roof conditions (completely undisturbed area, no shade).
We will use around 94% of the electricity produced ourselves and feed the excess of approx. 6% into the public electricity network. Our photovoltaic system is designed with a service life of 20 years. Taking these measures will not only reduce our CO2 emissions, but also make a huge contribution to ecological balance and environmental protection.