Krug + Priester supports charitable organisations
We are firmly committed to the Balingen site and also feel a strong bond with the district and the region. It is a matter of course for us to actively support and specifically promote local projects in the areas of social affairs, education, young people, sports and art and culture on a regular basis. The most recent example of this is a donation we made to "Förderverein für krebskranke Kinder Tübingen e.V.", an association based in Tübingen providing care for children with cancer, their parents, siblings and grandparents.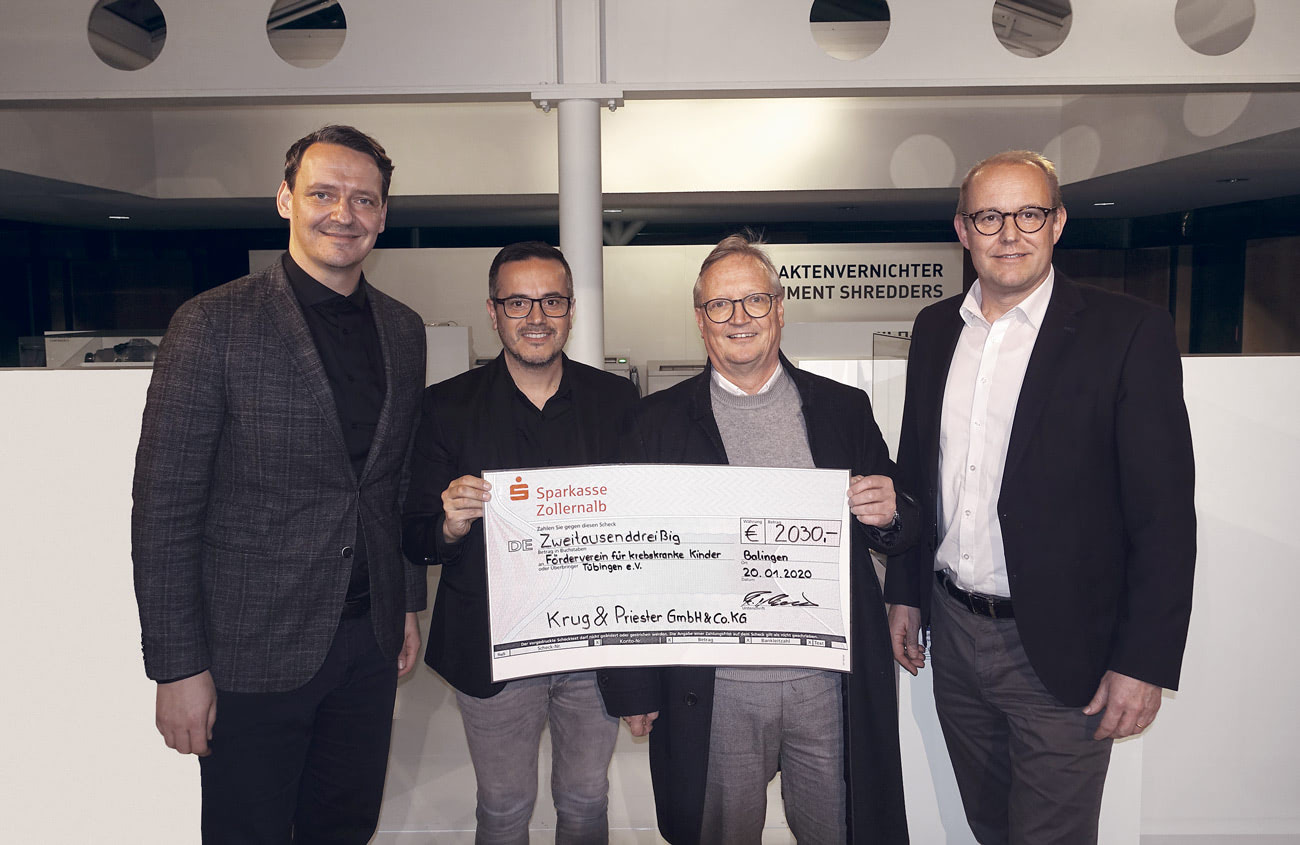 For the eighth year in a row, the Christmas gifts received from our suppliers were raffled off in a big raffle to all Krug + Priester employees. The aim of this initiative is to use the proceeds to support people who are not doing too well. Once again, the raffle was very well received by our employees and all tickets were sold within a very short period of time. Our management board matched the sum achieved by the raffle ticket sales and some donations by the same amount. Dr Bernd Widmann, Member of the Board of Directors for "Förderverein für krebskranke Kinder Tübingen e.V.", was recently able to receive a cheque for € 2030,-. The joy surrounding this successful initiative was great – both for the institution in question and for us.
"Förderverein für krebskranke Kinder e.V." is committed to helping children with cancer and their families and supports the work of Kinderklinik Tübingen – the children's hospital in Tübingen. As the associations states, it is particularly concerned with the direct support of families, further psychosocial assistance and the implementation of new ideas. Supporting children with cancer places great demands on the affected families. Many reach their limits during this time, often ending up in family, psychological and financial difficulties.