Kaiser + Kraft and Gaerner employees visit IDEAL
Thirty-three Kaiser + Kraft and Gaerner Deutschland sales employees, as well as the European subsidiaries, recently visited IDEAL Krug & Priester. During this visit of Europe's leading mail-order group for business, warehouse and office equipment to Balingen, Germany, the main focus was on the product areas of document shredders and air purifiers.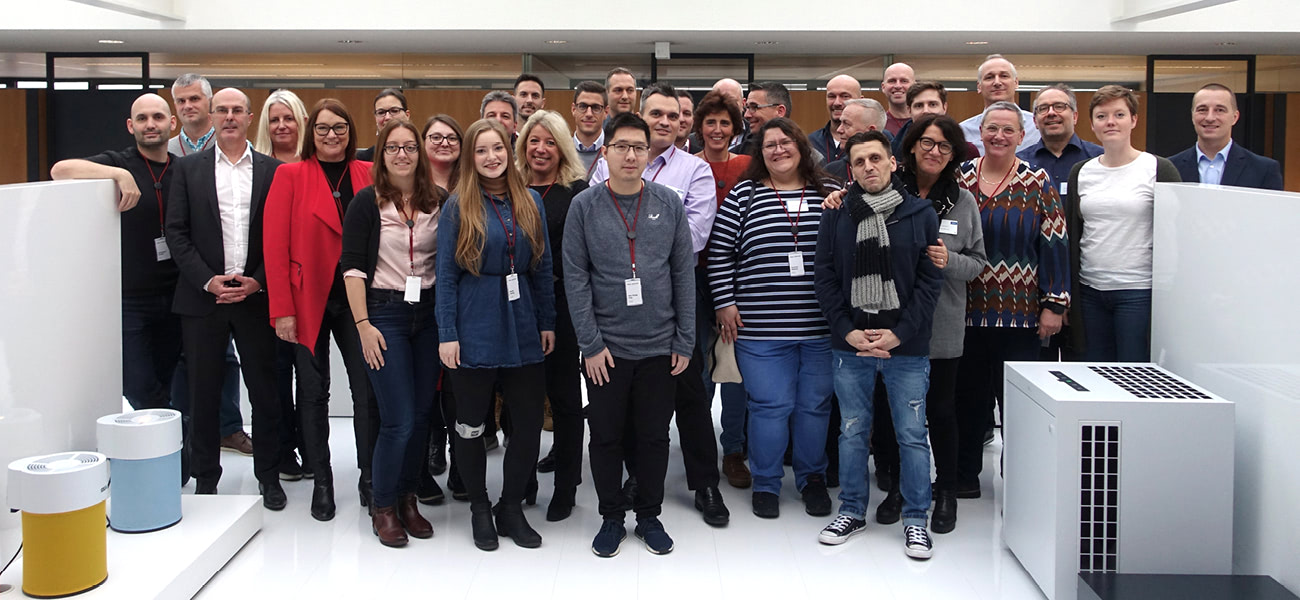 After being welcomed by the IDEAL managing director and sales director, the first item on the agenda was a factory tour. This enabled our guests to get to grips with everything they need to know about the Swabian manufacturer's procedures and production processes. Furthermore, the visitors had the opportunity to take a look behind the scenes of the medium-sized family business. The two companies are linked by a close business relationship that has existed for many decades.
The tour was followed by training on the document shredders "Made in Balingen" as part of the Kaiser + Kraft Product Academy. This included the experts from IDEAL providing a clear, practical overview of the GDPR, for example. Above all, the links between the stricter data protection regulations and the importance of a tailored internal data protection solution were explained and generated great interest. Another key focus was on training for the air purifier product area. In addition to discussing the theoretical aspects relating to the importance of good indoor air, the main focus was on the functionality and specific equipment features of the individual units. In the showroom, the visitors were also able to test out all document shredder and air purifier models for themselves and learn about the differences between the different versions. It was a very informative and rewarding event for both sides.