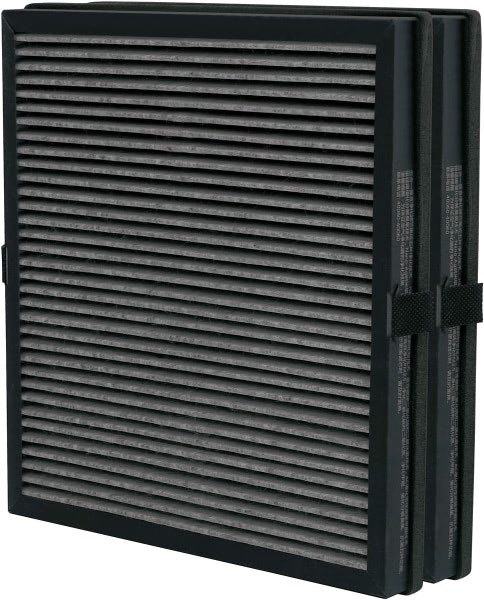 Product information "Filter set AP25"
Filter set (HEPA filter and activated carbon filter) for IDEAL AP25
Related links to "Filter set AP25"
Set consisting of 2 required identical filters. The multi-layer filter (HEPA and activated carbon filter) reliably filters out pollutants such as dust, particulate matter (PM10, PM2.5 and minor), pollen and allergens, pathogens such as bacteria and mould spores, cigarette smoke, exhaust fumes, chemical vapours (Formaldehyde, Toluol, VOC, ...) and odours from the idoor air. On an average, the filters have to be changed after 12 months, depending on the intensity of the usage.