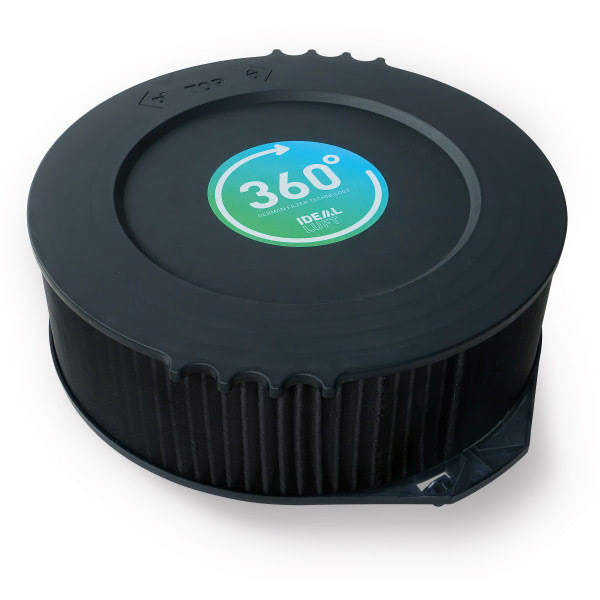 Product information "Filter AP60/80 PRO"
360° Multi layer filter for air purifier IDEAL AP60 Pro and IDEAL AP80 Pro
Related links to "Filter AP60/80 PRO"
Der neuartige Hochleistungs-360°-Mehrlagenfilter entfernt zuverlässig Schadstoffe und Verunreinigungen wie Staub, Feinstaub (PM10, PM2.5 und kleiner), Pollen und andere luftgetragene Allergene aus der Raumluft. Auch Krankheitserreger wie Bakterien und Schimmelsporen (deren Wachstum wird im Filter verhindert), Zigarettenrauch, Abgase (auch NO2), Ozon sowie chemische Dämpfe (Formaldehyde, Toluol, n-Butane, VOC...) und Gerüche werden damit aus der Innenraumluft gefiltert. Der 360°-Filter ist durchschnittlich alle 12 Monate zu tauschen.