345 years of company loyalty duly celebrated
Balingen-based company Krug + Priester is very proud to be able to honour employees for their long-standing loyalty to the company every year. The manufacturer of document shredders, cutting machines, air purifiers and components was once again honouring the work anniversaries for 2019. They all accepted the invitation from managing directors Daniel Priester and Dr. Ralf Krohn and were congratulated during a celebratory event held at Cubus, a business and event location in Balingen.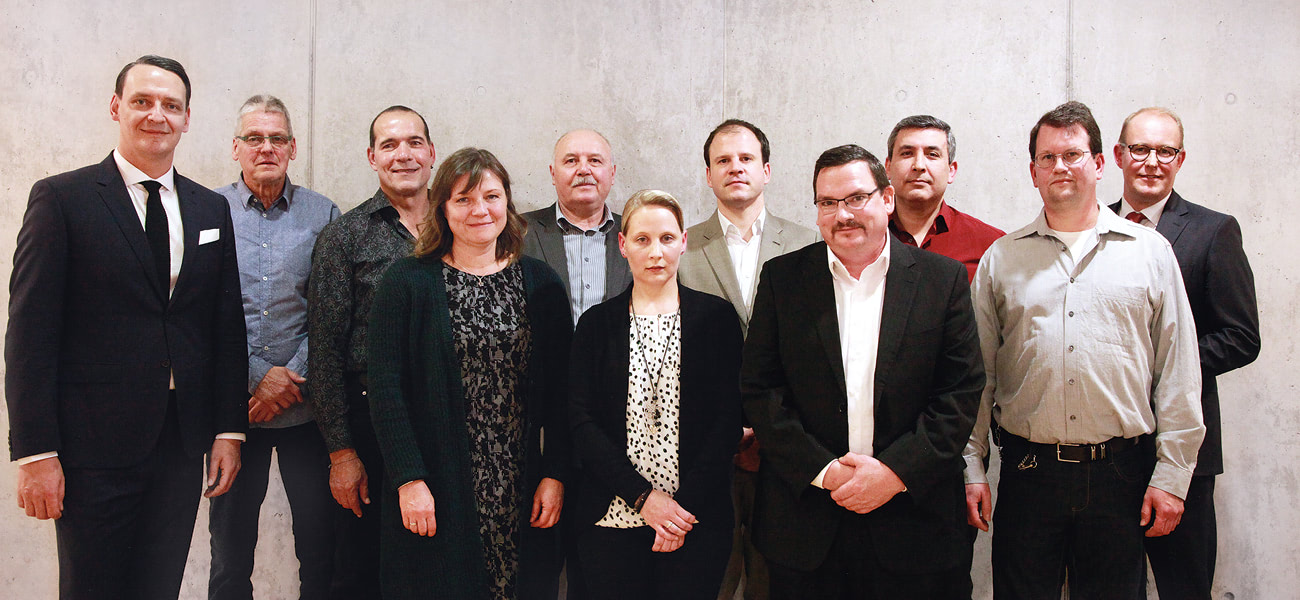 Long-standing employees make a significant contribution to the company's success
The career paths of these long-standing employees have been very different. Some started directly after school with an apprenticeship at Krug + Priester, while others joined the Balingen family business from different professions. However, all twelve long-standing employees have one thing in common: They have been loyal to the company for 40 or 25 years and have contributed and developed their individual skills – depending on their professional background. In their speech, the two managing directors looked back on the economic conditions and historical events which took place in the years in which these employees joined the company. Above all, however, they also used the ceremony to pay tribute to the merits of each individual long-standing employee, highlighting the most important milestones and their individual significance for the development of the company.
"As long-standing employees, you have made a decisive contribution – each in your own area – to the success of our company today and our good market position. We would like to thank you for this and congratulate you on your work anniversary. We are very proud that you have remained loyal to us over this long period and that you identify with our company."
Celebrating 40 and 25 years of loyal service to the company
Three employees, Uwe Jähnichen (Mechanic, logistics/main warehouse), Hans-Peter Jaeger (Industrial Mechanic, punching) and Wolfgang Jetter (Master Mechanic, quality assurance/final inspection) were honoured for their 40 years of service. 25 years ago, Robert Heldt (Industrial Mechanic, document shredder assembly), Leo Daut (Shipping employee), Markus Hintz (Metal Worker, welding shop), Alexander Frank (Shipping employee), Ali Arslan (Mechanical Engineering Technician, component assembly), Richard Wagner (Industrial Mechanic, cutting machine assembly), Marc Stautz (Industrial Mechanic, CNC machining), Claudio Capol (Industrial Clerk, main warehouse/logistics) and Tanja Puder (Office Clerk, export sales) started working for Krug + Priester.
The official speech was followed by the presentation of anniversary gifts and certificates from the German Chamber of Industry and Commerce. A special highlight was the performance of a professional magician, who truly mesmerised the guests with a great close-up and stand-up performance and provided a lot of fun and great entertainment. A buffet of several courses followed by a relaxed get-together also contributed to the successful evening. In addition to the long-standing employees and their partners, the management board, the shareholders' families and their respective superiors were also invited to this event.